So, you or someone you know has cancer. WTF are you supposed to do now?
Take a deep breath, because GIRLvsCANCER has got your back. To help you make sense of it all, we've gathered these tips and resources from across the cancer community — along with a list of legendary organisations who can provide you with support and guidance along the way.
You've got this, pal. And we've got you.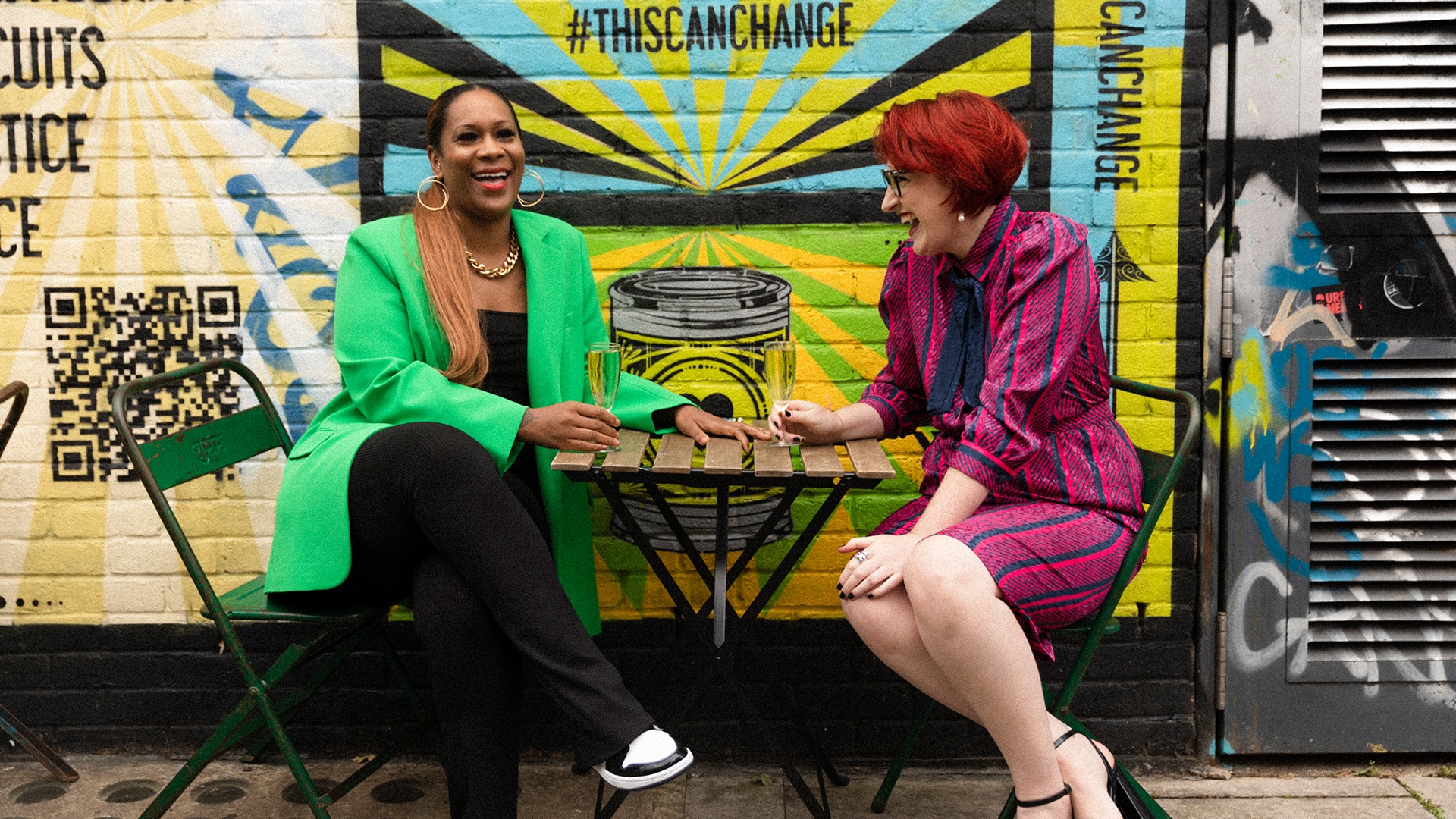 WTF do I say to someone who just got diagnosed?
Acknowledgement is everything.
No-one expects you to know what to say. But saying something is better than saying nothing at all, so get it done. It could be as simple as "I'm sorry. This is shit. I'm thinking of you. I love you". Or an emoji. Seriously.
Don't make empty gestures out of awkwardness or pure panic. They'll only disappoint.
The most important thing you can do is LISTEN.
They might need to vent, cry, get hammered or just do nothing at all. Don't try to fix the problem (you can't), but making yourself available to be there for them speaks volumes. 
SAY:


I'm here for you mate. When can I pop over? Drop you a food shop? Come to chemo with you? I'm at your disposal.
What can I do for you right now? Shall we jump on a call?
Don't worry about [x], I'll cancel. I'll be right there.
As your partner, friend, family member etc. I know you don't feel like it but you are handling this so well and really inspire me. I'm really proud of you.
It sounds like it has been really rough and tough recently. I see you and I care about you so much my sweet.
That sounds so hard, I'm really sorry.
I love you buddy.
I may not fully understand how this feels, but I'm here to listen and to try. You're not alone.
Unless you hear otherwise, checking in on your pal with some standard small talk will be appreciated. It doesn't need to be everyday cancer chat. Instead chew the fat. Have they seen the latest TV show everyone's talking about? What do they reckon about a news story or bit of celeb goss? Tried any new recipes lately? How's their Hinge game going?
Even if they don't reply, or engage less often, please don't take this personally. They've likely shut down or don't have the capacity right now. Instead reaching out with a quick 'Thinking about you' text is much better than asking a question that needs to be answered and can go a long way towards helping them feel less alone.
Big brownie points for those who go off and get educated on their loved ones' cancer. Knowing ahead of time what the treatment plan might be, possible side effects and valuable resources that might be useful is a radical act of love in our book. Cancer is overwhelming and having to regurgitate your medical updates is nothing but draining. Getting clued up alleviates stresses on their energy levels and they'll thank you for it.
DO NOT SAY:


But you don't look ill.
You're too young to get cancer.
Have they said how long you've got?
Will you lose your hair?
If you can get it, anyone can.
Have you tried the celery juice diet?
Oh I know someone who had that… and died.
At least you don't have…
At least you got the good cancer.
Well, I mean, any of us could get hit by a bus tomorrow.
Don't ask if someone's ok if you're not prepared to hear 'no'. Seriously.
Get comfortable with hearing a negative answer and know how to respond to it with compassion.
Don't diminish or dismiss people's struggles and emotions just because you feel uncomfortable.
If someone tells you about a procedure they've just had or a new side effect, don't suggest they 'look on the bright side' or 'count their blessings'. You can say it's shit. Because it is.
And definitely don't say, 'Be grateful you're still alive!'. Ever.


OMG, you're such a warrior!
Battle it, beat it.
I hope you get better.
You won your fight with cancer.
They lost their battle with cancer.
Be wary of using 'warrior' language. Telling people they need to fight hard makes it seem like they have an effect over the outcome and if they 'fail' it's their fault.
Let's get this straight. No amount of PMA is going to cure cancer. If it did we'd all be laughing. Cancer's gonna do what cancer's gonna do. That fight ain't a fair one. Nobody who dies from the disease has lost. Far from it.


It's gone now, you're cured!
But you're cancer-free so you're okay now right?
So when will you finish treatment?
What you mean it will NEVER go away?
Oh my god, it's back!
A cancer diagnosis doesn't end when the cancer exits the building. Cancer is an experience that causes trauma to the core and if you're fortunate enough to live beyond the disease the long term implications to their physical and mental health will be abundant. It takes a long time to process and adapt so please don't assume because someone is cancer-free that they are in any way 'over it'.
Similarly those who live with cancer long-term and will never be off treatment will not appreciate being written off or asked insensitive questions. Living well with cancer is a reality for many and has its own unique challenges. Assumptions make a fool out of you and can cause distress, upset and anger. When in doubt. Just bloody ask!
Check out more tips in our What Not To Say To Someone With Cancer vid with Stylist Mag.
HTF do I act around someone with cancer?
The same way you did before. Cancer doesn't magically change someone's need to hear the goss about your horrid boss or your devastatingly hot neighbour. They're still the person you've always known and they want to be treated in the same way.
Having cancer doesn't mean friends aren't interested in your problems. It ain't a competition.
Just pick the right moment for a good old moan. Be tactful. Use your loaf.
And for the love of god don't get all weird about it.
Still invite them to all the things you did before cancer came knocking. And if they can't make it shifting arrangements slightly so that they can is a little action that goes a long way.
Don't infantilize. Don't pity. Sure they may be vulnerable but they're not a wee babby.
I want to buy my mate a gift. WTF should I get?
Chocolate and roses are great and all, but do a little research and try to think outside the box.
Anything that makes it easier or more comfortable for your mate to go about their day-to-day is gonna be a big hit.
If you're not feeling flush, and your bud's up for it, dedicating some time does wonders. Offer to pop round and whip up a meal while you shoot the sh*t. Good for the body and the soul.


FOR HELPING THEM SLEEP
Scented candles – gentle lavenders, calming chamomiles and meditative valerians can work wonders


Heated or weighted blanket – wrap 'em up, keep 'em warm and calm anxiety


Cotton pyjamas – so long as they're soft as a baby's bum


Luxe bedding – get them thread counts high and invest in gorge cushions and throws.
FOR RECOVERY + RELAXATION
Super soft'n'cosy socks, leggings, tops, joggers and jumpers – garms that are perfect for post-treatment chilling. Anything made of bamboo is brilliant.


Slippers – whether silly or sensible, a solid pair of slippers will be welcomed for wearing around the house or treatment suites


Colouring books and pencils – a gentle activity that helps waste waiting around time


A games console – a perfect distraction technique that can be picked up and played whenever they're alone or with others.


Streaming service subscriptions – to keep their wondering anxious mind occupied by ensuring they're able to access the latest housewives franchise or binge watch succession.
FOR HELPING THEM FEEL GOOD
Natural creams, moisturisers, serums and balms – nourishing products for hands, body and face that help soothe ravaged skin.
Cancer-safe beauty treatments – booking a cancer-friendly massage, facial or nail appointment is such a treat and a great way to help them ground.
Food delivery subscription – paying for a few gusto or hello fresh subscriptions for when they're feeling too weak to be hitting the shops is a god send. But please do check on their current dietary requirements beforehand.
Make up – for experimenting with inside and turning heads outside. Naturally-made or sensitive products are the best way to go. Little touches to help them to feel more like themselves when they feel anything but.
Interesting flowers or easy to-look-after plants – who doesn't love a bunch of natural beauties (like this divine bunch from Bloom & Wild) hanging round the house to look at?
FOR DAY-TO-DAY
A statement bag or backpack – to pack their cancer treatment day kit into and remind them to keep calm and carry on


GIRLvsCANCER merch – for looking outrageously good wherever they go, of course
Books – the latest bestseller, a beautifully bound classic or an unknown gem will help get their mind off other things. Buy two copies and swap thoughts for double the fun.
Jewellery – buying a little good luck charm that they can wear everyday as a reminder that are loved and cared for is pretty special.
Homewares – a nice vase to house all their flowers, pukka prints to evoke positivity or a laugh, a nice new mug for all the tea they'll inevitably consume.
My mate keeps crying. WTF?
Between all the drugs, treatments and shitty news they're having to deal with – on top of the madness of life in general – your mate's emotions are probably going haywire.
It's super normal. And if you don't know how to deal with a sobbing pal at this point, where have you even been on a night out?
Please be patient. If they're a cuddler give them a hug. And maybe hand them a tissue.
Nobody likes to see someone they love upset but trying to solve doesn't help either. Allow the boo hoo's to come and make sure they feel safe to be in their feels.
But you know what really works? Listening.
Don't be shy, hun
Got some advice to share, an organisation to shout out or a question to ask? Don't be shy, hun.