GIRLvsCANCER is now a fully registered charity (No. 1198507) – a change in status that means HUGE things for the work we do for, and in, our community.
But no revolution can be won alone, which is why we're calling on you (your mates, fam, dates and even that dodgy looking bloke down the pub) to help us raise the funds we need to power our mission, amplify voices and make proper change happen.
£500K is our target. Every penny will go towards getting the vital tools, tech and people we need to stick it to the cancer stigma and channel support to the right places.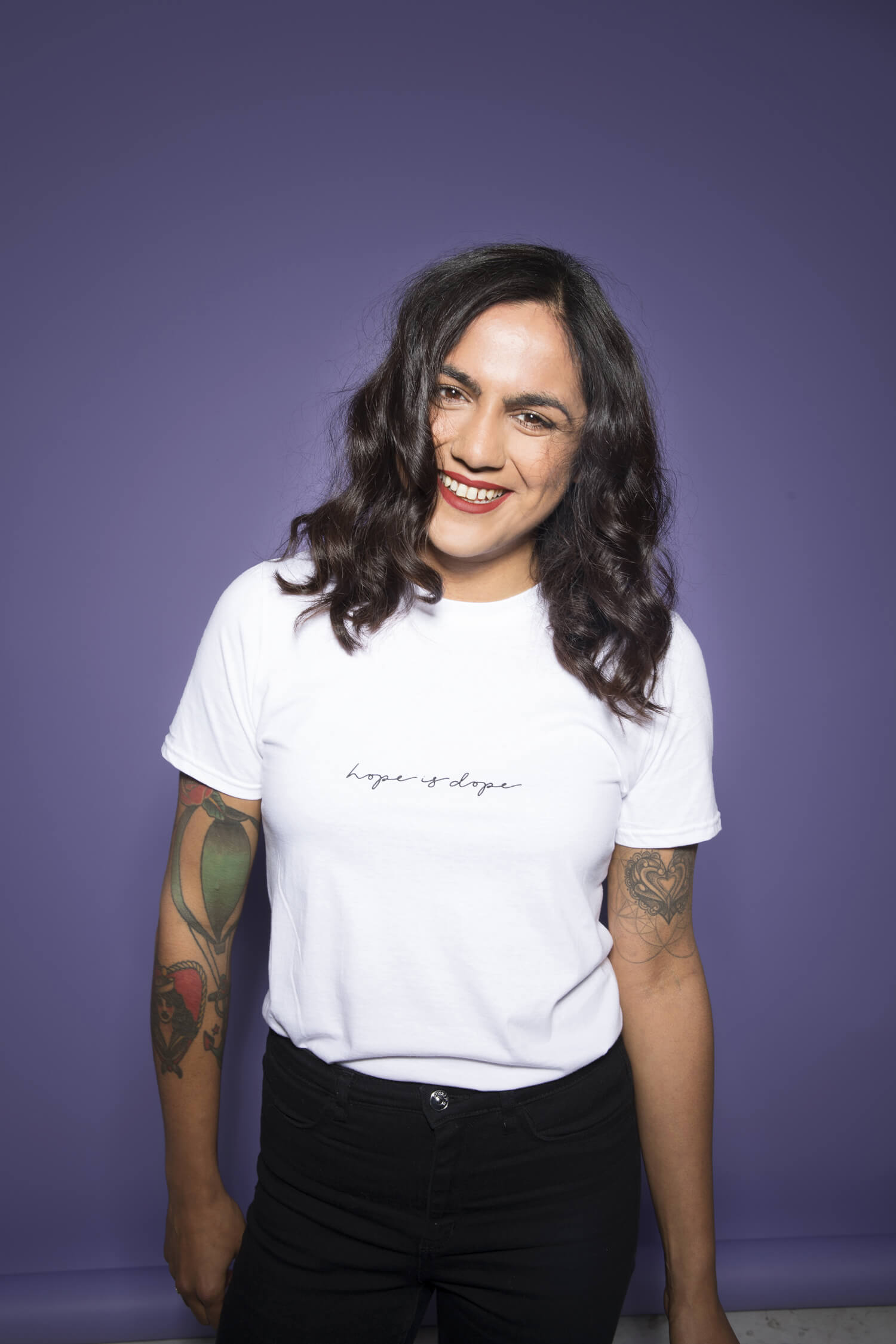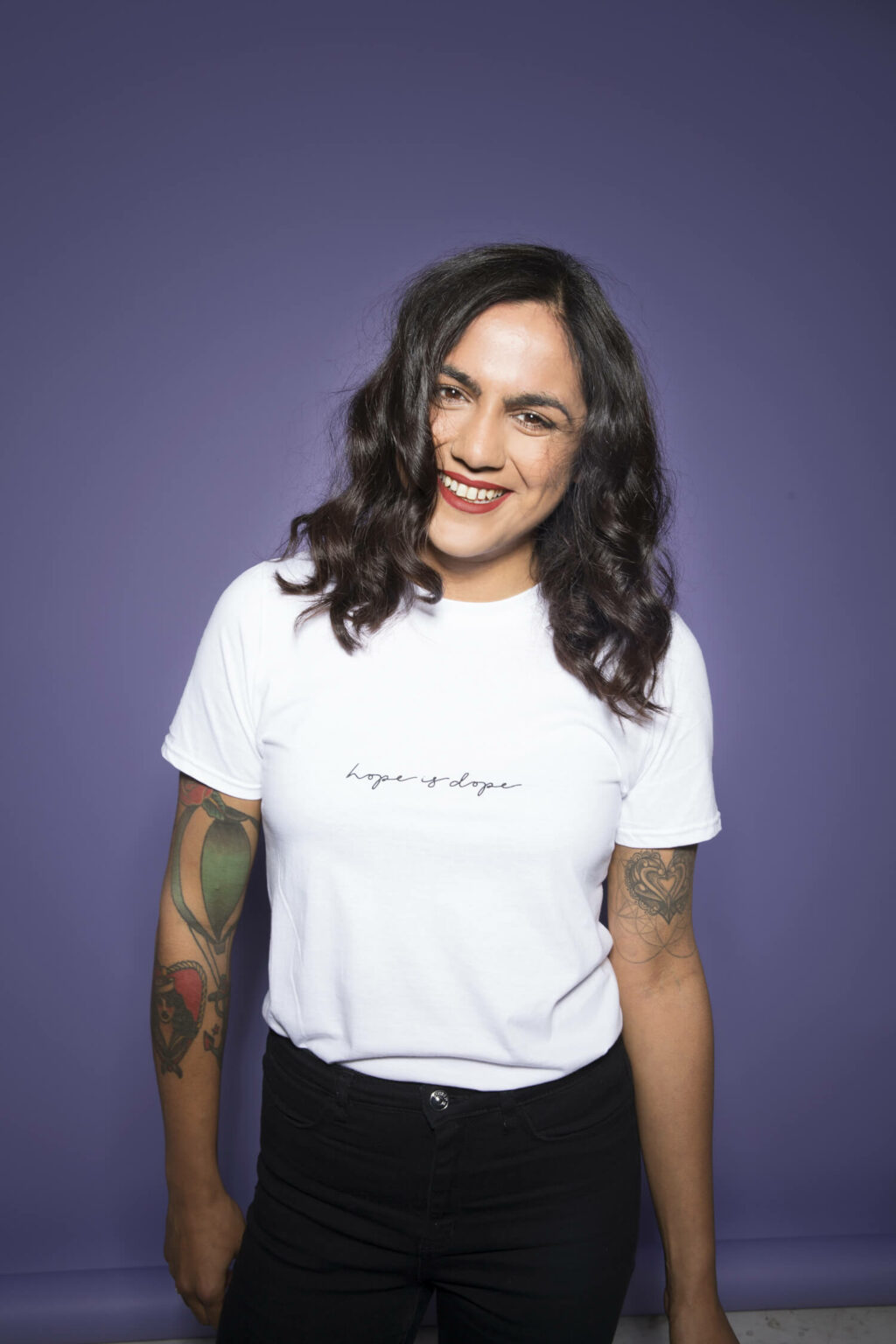 Haven't got the funds to fork out? No worries, we've been there. Fortunately there's another massive way you can help that won't cost a dime – only a few minutes of your time.
By filling out a few details, we'll know it's ok for us to get in touch and ask your opinion on important stuff like research, studies, breakthroughs and new findings.
This way, we can capture stories, amplify experiences and lift the voices of those who really need to be heard. 

Simple stuff, but it helps make one hell of a difference.
Fundraisers are a ten and that's a fact. But it's the things we can do with the dough our supporters make that truly has a lasting impact. Things like:
Community-based research
Our findings will inform future campaigns and be shared with governing bodies, charity partners and health agencies to power the fight for vital policy changes that will benefit all those experiencing cancer.
Amplify awareness
We'll continue to create newsworthy campaigns that put authentic cancer experiences front and centre, enabling people to increase their understanding, move beyond stereotypes, create connections and eradicate fear, shame and loneliness.
Generate essential resources
Joining the dots and guiding our community to credible information they need. By upgrading the functionality and signposting capabilities of our site, we can help people navigate the often overwhelming cancer space quickly and easily.
Facilitate 
peer-to-peer support
Nobody 'gets' cancer like the cancer community, which is why creating spaces to share stories, IRL or via URL, is crucial to our cause. We're talking major meet-ups, online story-telling and some seriously good fun, done a little bit differently.
Got an idea for drumming up dosh (the more outrageous the better) or any questions about what we'd do with the money made?
Please get in touch.
It's no secret that we love a hook up. And the ones with benefits always feel that much better. Lending your support in any of the following ways means you'll be doing something utterly awesome for the cancer community. So, if you want to get in bed with us, we're here.
Got a product that would fit our fierce collective or want to collaborate on something new? Feel like sponsoring a GVC event or making us your new charity partner? Fancy setting up a payroll donation scheme, facilitating staff fundraising or lending some time and resources? We like you (a lot) and we want to hear from you.
Whether you want to host a sporting event, throw a fancy-schmancy soiree or go trouser-less on your train ride for a week to support us, we salute you. You could also set up regular monthly donations or pop a pledge in your will, if you're that amazing.
Lending your voice helps us create a legacy. Grow momentum for our mission by sharing the work we do online, or in person, and by donating your information so that we can contact you about upcoming events and activities. Communicating with local MPs and collecting petition signatures also goes a long way to letting everyone know we're here to make good trouble.
Opt into Gift Aid on all your donations, so we can collect a chunkier percentage of the amount you give at no extra cost to you.
Make us your charity of choice or simply pop something from our Amazon Smile shopping list in your basket. It's win win tbh!