1 in 2 of us will be touched by cancer in our lifetime.
So we work relentlessly to ruffle feathers, get sh*t done and make life easier to ensure everyone in our community gets the support they need. Are you with us?
raised for
charity partners
of you feel
less alone here
million social media
accounts reached
pounds + sign up's
we're aiming to reach
Some nice things people have said about working with us (and we didn't even have to pay 'em).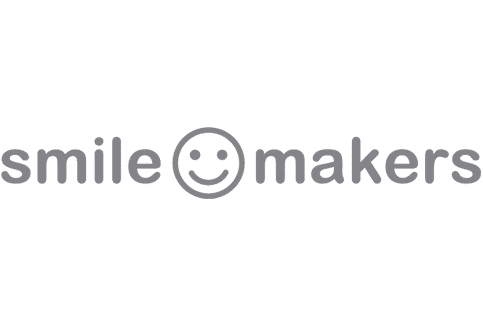 "The GVC team really advocated what we believe in, and asked the questions that many feel uncomfortable talking about. We heart GIRLvsCANCER; community-driven, fierce and friendly -- they get sh*t done. It's always a pleasure (pun 100% intended)."
SmileMakers Collection
"Through their ongoing incredible work, they are helping to spread our life-changing message of checking your boobs, pecs or chest regularly and raising vital funds for us to continue our work. Thank you for being our Brand Breastie; we really couldn't do it without you."
Jenna Chick, Partnerships Manager, CoppaFeel!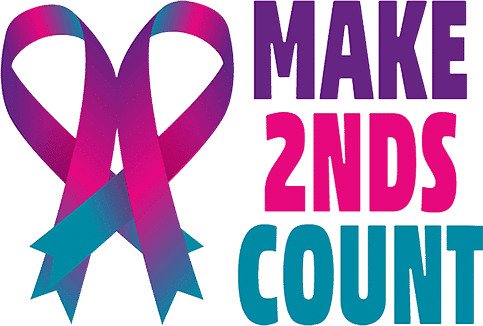 "We love our pals at GIRLvsCANCER! They show us how to live our best life with cancer of any kind. It's the gang that you never thought you'd be in but by having each other's backs, it gives you the warm feels and empowers you to live your best life. United now we will work together to make every 2nd count!"
Lisa Flemming, Founder, Make 2nds Count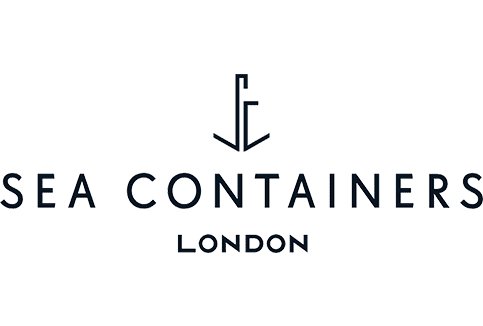 "We love working with GIRL vs CANCER – it is such an incredible and empowering endeavour which we are proud to partner with. The energy and commitment Lauren and the team has to raise awareness for cancer is infectious. An amazing, supportive community. Lauren should be insanely proud of the impact GIRLvsCANCER has made and continues to make every day."
Sea Containers London

"In Bowel Cancer Awareness Month in April GvsC launched the fantastic Give a Shit campaign. This raised vital awareness, provoked conversations and raised funds through the sale of t-shirts and socks. Working together and collaboratively we can reach more people affected by bowel cancer."
Bowel Cancer UK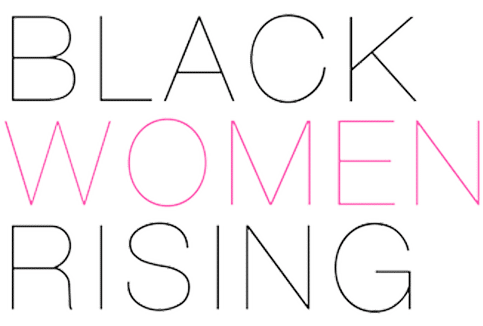 "We love working with GIRLvsCANCER. We live by what they stand for! They are forward thinking, young, vibrant and truly a force to be reckoned with."
Black Women Rising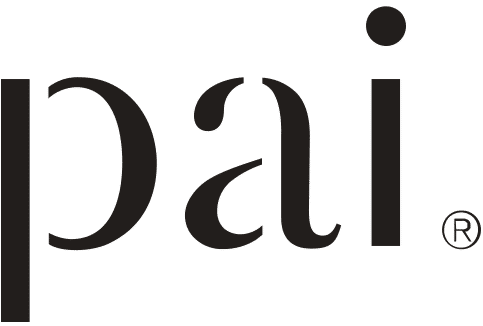 "We first partnered with GIRLvsCANCER in 2017 and have worked with Lauren, in some capacity, ever since! She has created something unique and powerful in both her brand and platform to amplify great causes and raise funding across different causes of cancer education and support services."
Sarah Brown, Founder, Pai Skincare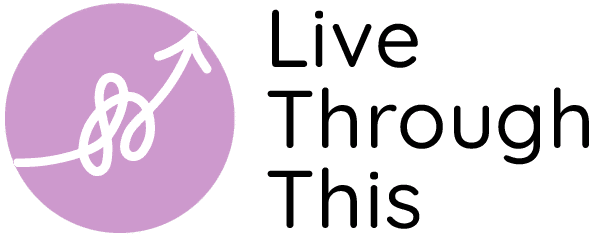 "Live Through This believes strongly in collaborating with our friends in the cancer sector. Community is key and we love to see GIRLvsCANCER embody this and their commitment to empowerment in their no-nonsense core messaging."
Stewart O'Callaghan, Founder & Director, Live Through This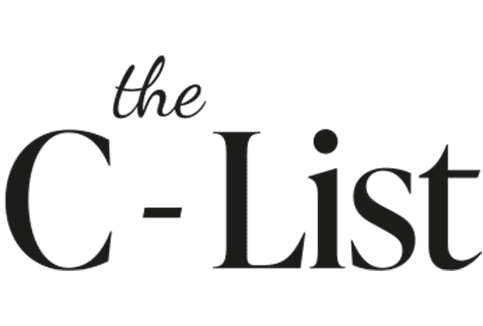 "The-C-List and GIRLvsCANCER have supported each other right from the start. At the heart of each initiative are two women who found a friendship thanks to breast cancer (it's one of the only positives of getting the disease!). Cancer isn't going anywhere fast so with all these grass roots projects it makes sense to have each other's backs - we're stronger in numbers. Plus Lauren is ace. Obvs."
Helen Addis & Lisa Potter-Dixon, Co-Founders, The C-List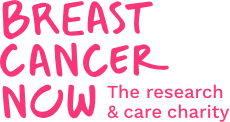 "Breast Cancer Now and GIRLvsCANCER have supported each other for many years now. We are grateful to Lauren and value our relationship with GIRLvsCANCER and look forward to working together for many more years to come."
Baroness Delyth Morgan, Chief Executive, Breast Cancer Now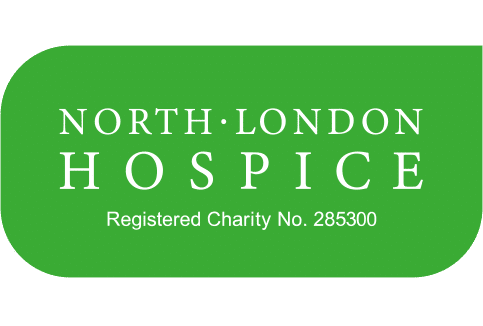 "It was our honour to be a small part of the #BeMoreJack awareness campaign in memory of our patient Jack Morgan, organised by GIRLvsCANCER and Jack's family. A beautiful tribute to an inspiring young man. As a beneficiary of proceeds from the stylish merchandise, GIRLvsCANCER is helping North London Hospice support others with vital end-of-life care."
North London Hospice
"Alike is all about connecting our community, which is why we love GIRLvsCANCER's community empowerment vibes! We rep GIRLvsCANCER with our incredible hoodies, but we collaborate in other ways too. From shouting about each other everywhere we go to working together on ways to shake up the sector, we're proud to work together to bring our community together."
Alike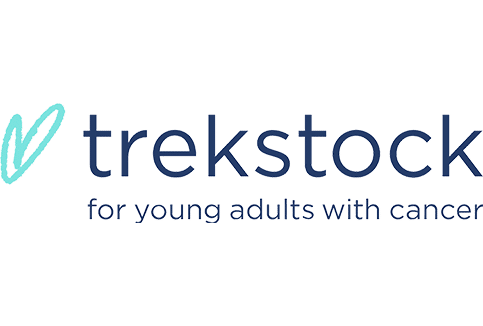 "We couldn't be prouder to be partnered with the incredible GIRLvsCANCER! Since day one they have never shied away from addressing important topics. Trekstock's partnership with GIRLvsCANCER is so important to us and crucial in raising invaluable awareness. Huge thanks to Lauren for her incredible support over the years and for raising vital funds to change the game for young adults with cancer."
Emma Cullingford, Head of Fundraising, Trekstock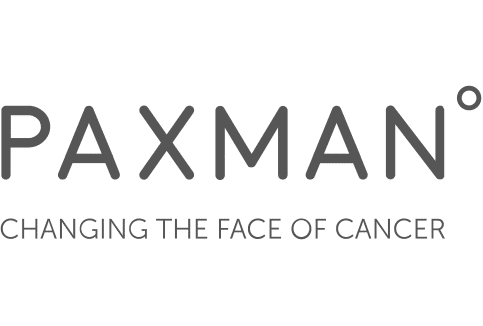 "When Claire Paxman met and supported Lauren via social media whilst she was going through her treatment and subsequently when Claire appeared as a guest on the You, Me and the Big C podcast, there was a natural rapport and friendship born. Paxman are proud to support Lauren and GIRLvsCANCER in the fabulous work they do for the cancer community."
Claire Paxman, Director of Training & Strategic Initiatives, Paxman Scalp Cooling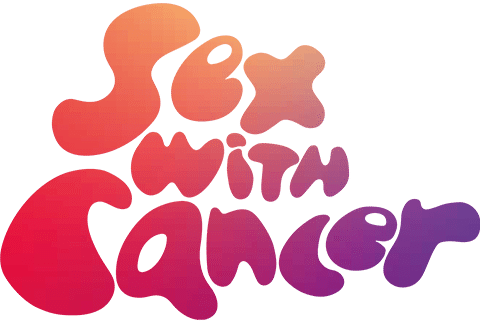 "GIRLvsCANCER and Sex with Cancer share a love of clear, unapologetic conversation about cancer - both with a particular interest in those stories that the majority of the cancer world (cancer charities, healthcare workers and popular narratives) aren't usually so proud of..."
Sex With Cancer

"Support from GIRLvsCANCER is vital to [us], now more than ever. We are proud to be associated with such an energising and forceful brand and look forward to achieving further success together."
Ian Daniels, Fundraising Director, Look Good Feel Better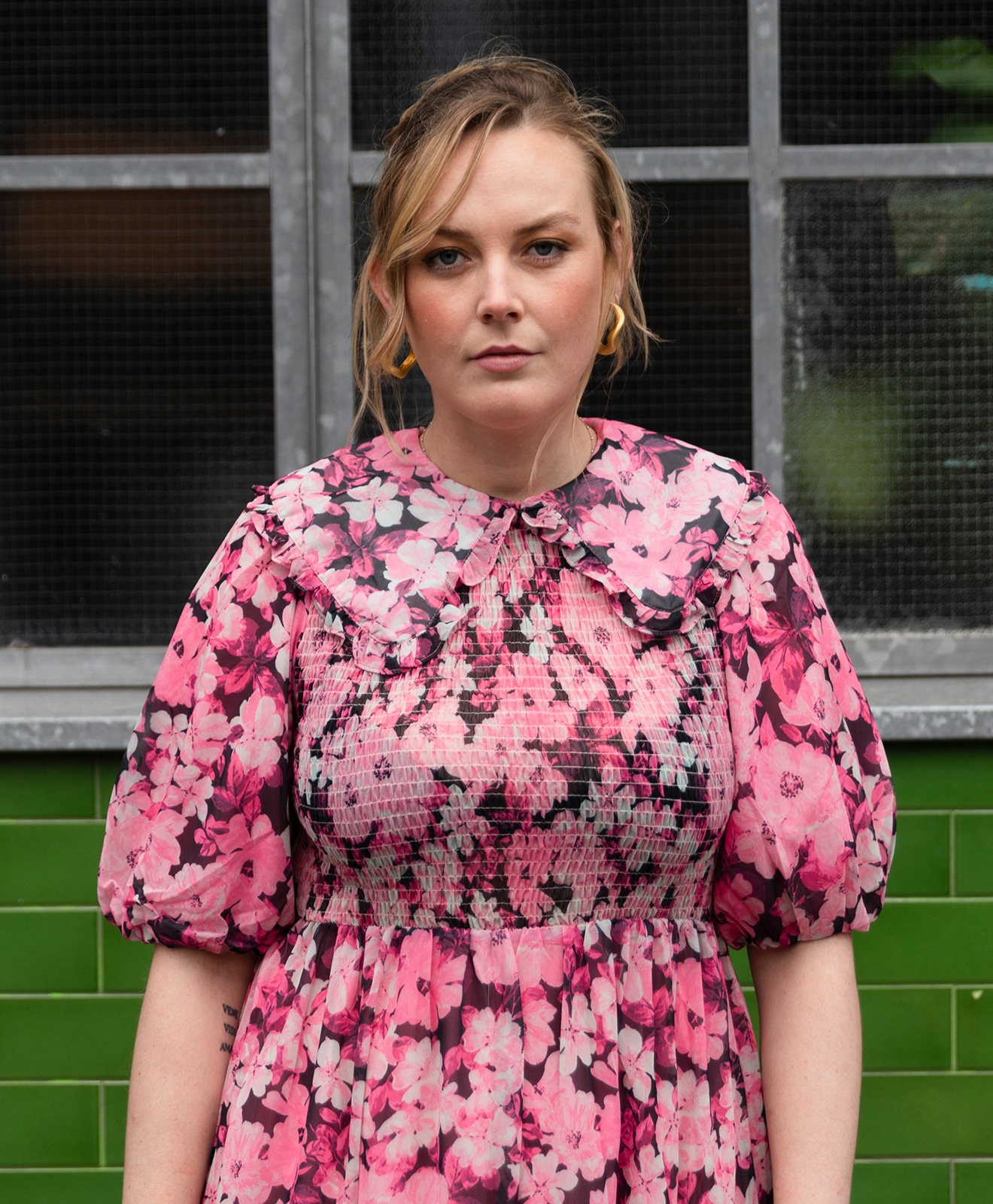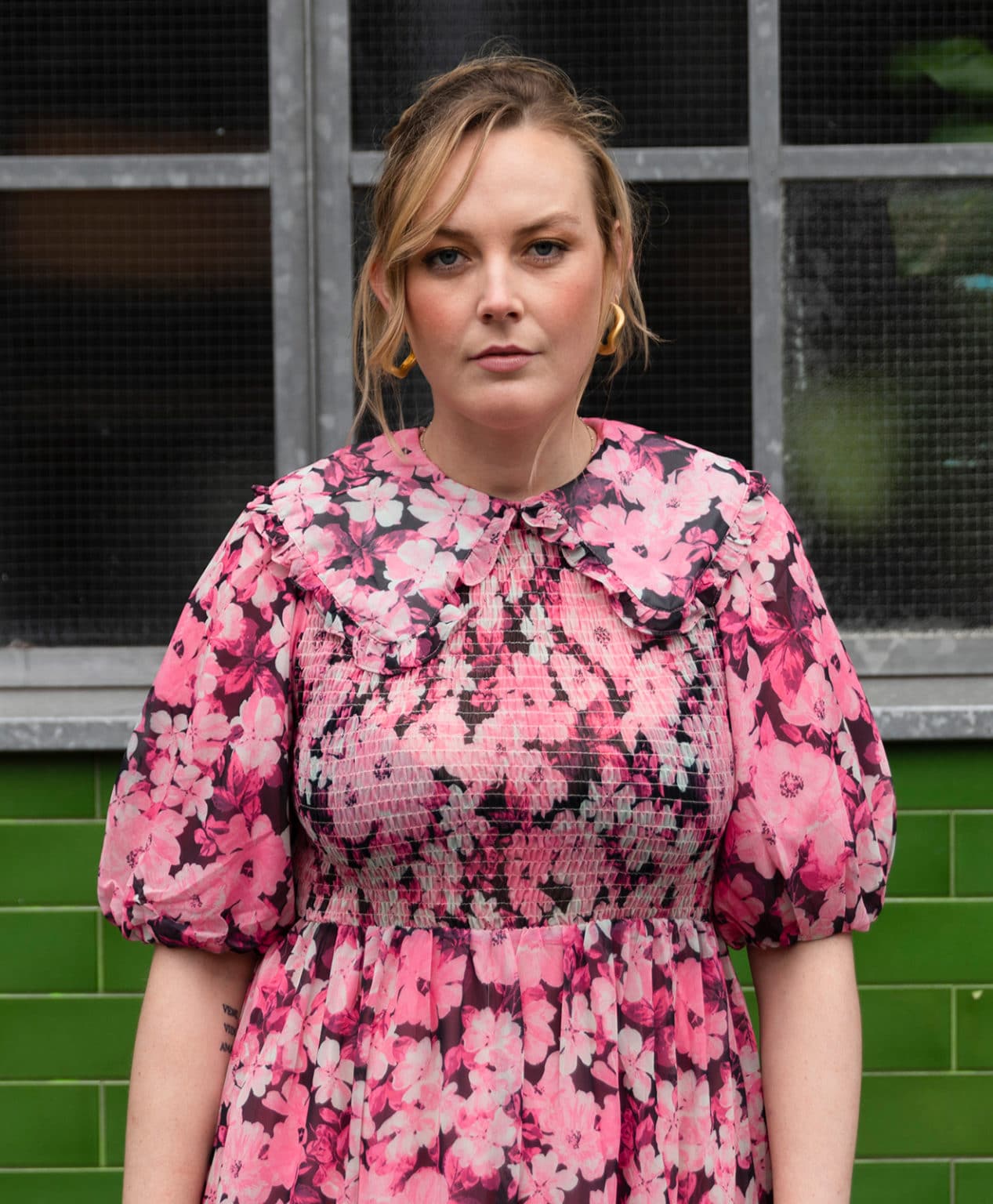 Influence
Share, shout, tell our stories and use your voice. It's powerful, you know.
Spend
Your dollar makes a difference, so give that wallet a workout by donating or buying GVC merch.
Amplify
Partner with us and use your platform or brand to kick arse for the cancer community.
For Lauren & GIRLvsCANCER
Stylist Remarkable Women Triumph Award Winner 2019
BBC 100 Women 2019
Webby's People's Voice Award 2019
Future Dream Humanitarian Award 2019.
Stylist Inspirational Founder Of The Year 2018
For You, Me & The Big C
BBC Podcast Of The Year 2019
TRIC Podcast of The Year 2019
ARIAS Gold Award Best New Show 2018
iTunes Top 10 Podcast 2018
events
The Economist 'War on Cancer Europe' (2018) – Panel
Greater Manchester Cancer Conference (2018) – Speaker
Lemonade Dolls Power House Panel Sessions (2018) – Speaker
University Of Central Lancashire 'Question Health' (2019) – Debate Host [Watch]
Happy Place Festival (2019) – Speaker
SimplyBe 'Ahead of the Curve' (2019) – Panel
Stylist 'Remarkable Women Awards' – Winner [Watch]
Stylist 'Stylist Live Luxe' (2019) – Speaker [Read]
Tatty Devine 'All Together Now Festival' (2020) – Interviewee [Read]
Estee Lauder Events '​​Time To Unite' (2020) – Panel [Watch]
The Boss Club (2021) – Interviewee   [Watch]
Youth Cancer Europe 'Chemo Brain: Cancer & Mental Health' (2021) – Round Table Panel [Watch]
Oto Wellbeing 'Navigating The New Normal With Lauren Mahon' (2021) – Interviewee [Read]
TV
BBC Breakfast
BBC The One Show
Lorraine
Stand Up To Cancer UK
BBC's Panorama 'Britain's Cancer Crisis'
Steph's Packed Lunch
This Morning
Podcasts
Ask Ovie (Oct 2021)
I'm Grand Mam (Aug 2021)
AfterThoughts (Aug 2021)
The Intended Parent Podcast (July 2021)
And Then Came Breast Cancer (June 2021)
White Wine Question Time (May 2020 + May 2021)
It's Not That Deep (May 2021)
Jamz Superbova's DIY Handbook (May 2021)
The Poodcast (April 2021)
My BroadCast (April 2021)
Anthems (March 2021)
Pete Wicks Just a Little Prick (Feb 2021)
Leavan (Feb 2021)
Crazy, Sexy, Food (Nov 2020)
What the Midwife Said (Nov 2020)
Pivot Points Podcast (Oct 2020)
The Emma Guns Show (Oct 2019 + Aug 2020)
Outspoken Beauty (Aug 2020)
The Imperfect Life Podcast (April 2020)
The Confidence Corner (Oct 2019)
Body Cons (Aug 2019)
Listen Louder (Aug 2019)
Ctrl Alt Delete (Aug 2019)
Wear It's At (Aug 2019)
Power Hour (May 2019)
I am. I have. (May 2019)
Second Opinion with Dr Christian (May 2019)
Unsubscribe with Jade & Louise (April 2019)
PLT: Behind Closed Doors (April 2019)
When I Grow Up (Dec 2018)
Harriet Minter Presents: Badass Women's Hour (Aug 2018)
Blogtacular (March 2018)
Wobble (March 2018)
The Naked Podcast (March 2018)