Despite it being the third biggest killer of women in the UK, bowel cancer research and early diagnosis has gotten a bum deal!
With 1 in 18 women being diagnosed with bowel cancer in their lifetime and this dickhead disease being the third largest killer of women in the UK, it was Time To Chat Shit and do some stool stigma shattering.
Lifting the lid on seldom seen bowel cancer experience, we gathered five bowel babes from the GIRLvsCANCER community to share their stories and challenge the status quo in an editorial approach to bowel cancer awareness. Flushing the version of bowel cancer you've been sold down the loo and covering it in sequins.
Alongside editorial-af campaign imagery, we released a two-piece, organic cotton collection to bring bowel banter to the surface. Our Give A Shit Tit Tee and sport socks were the most popular pre-order in GIRLvsCANCER herstory and housed the campaign's logo, which had some high fashion inspiration (ahem Givenchy).
20% of the profits were donated to Bowel Cancer UK to enable them to carry out their life-saving research and support those affected by bowel cancer.
This was bowel cancer as it has never been seen before.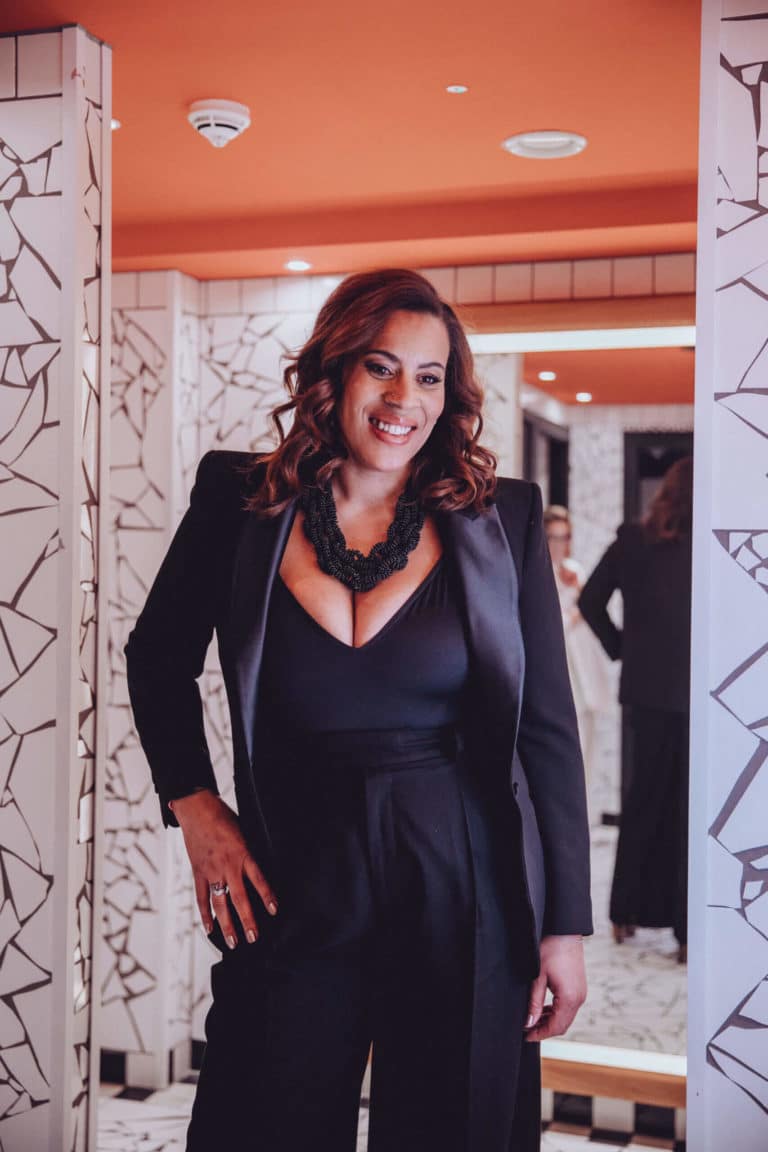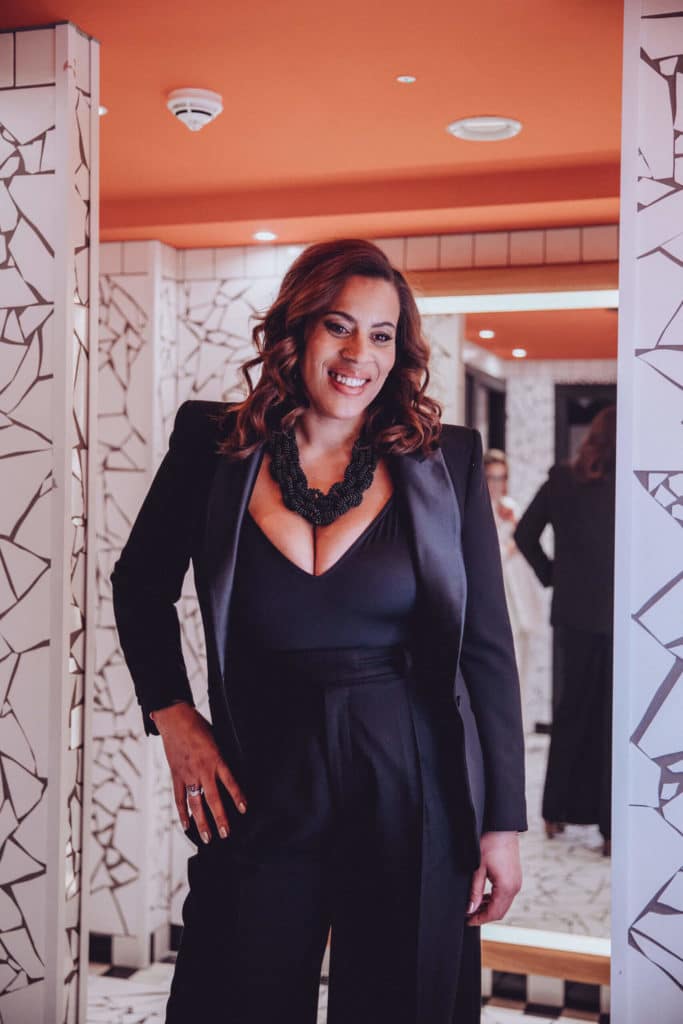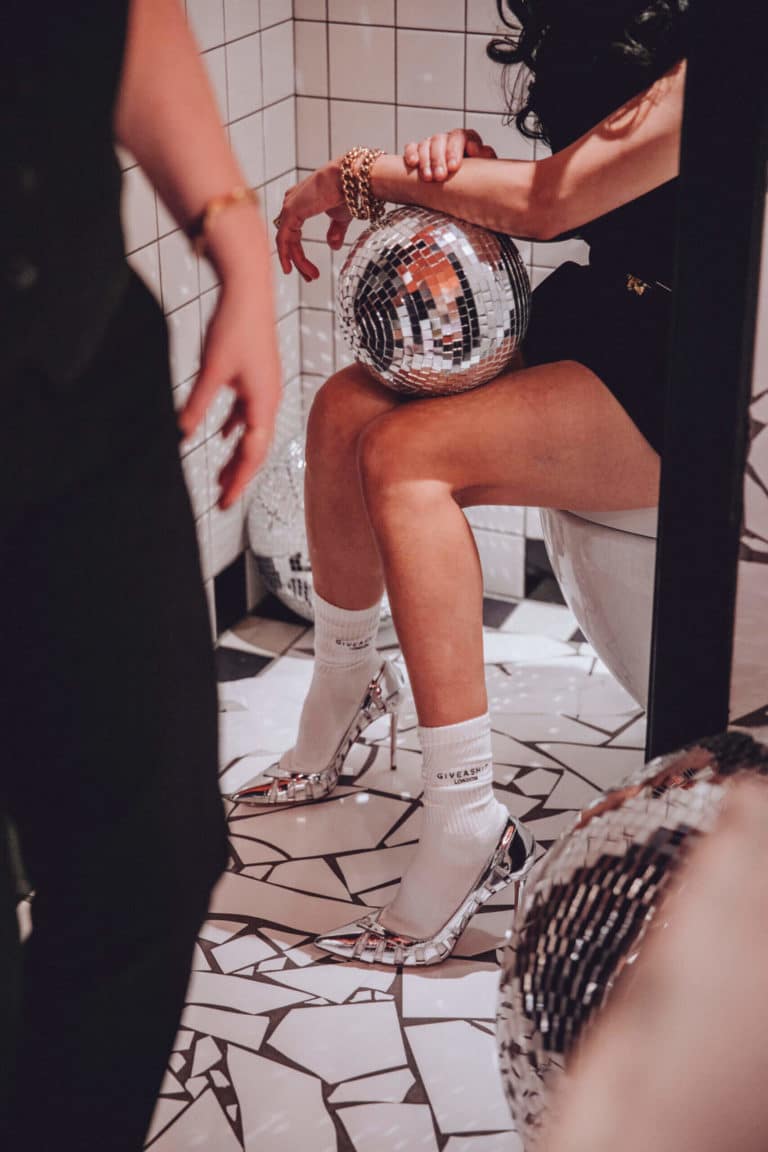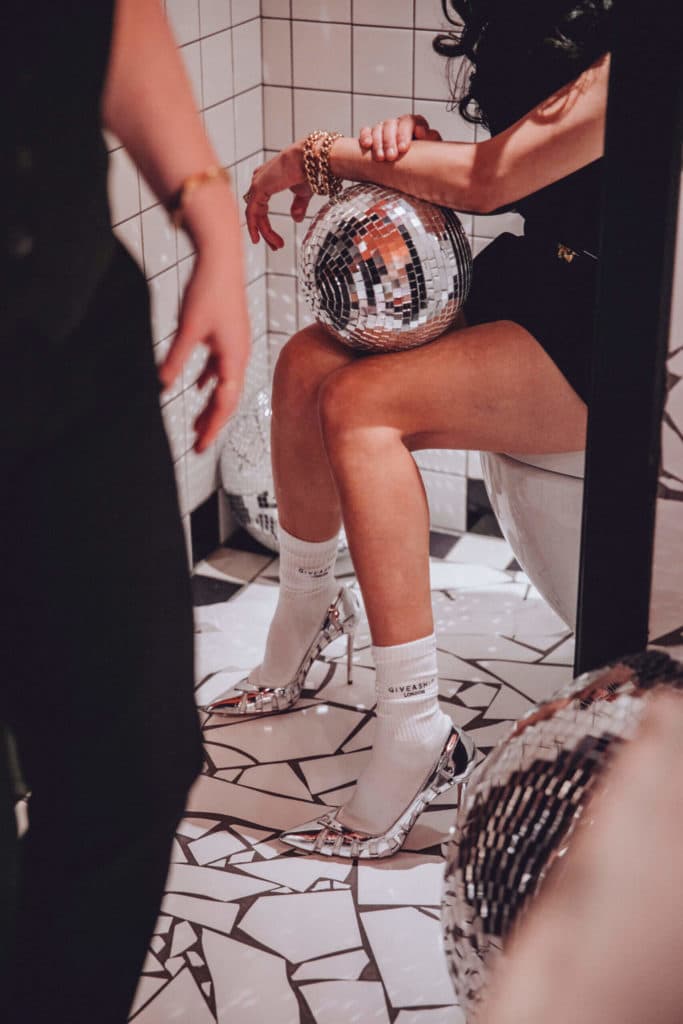 As we know if cancer is caught at an early stage it is far more survivable, yet 53% of those diagnosed with bowel cancer in the UK are diagnosed at stages 3 and 4. Five-year survival rates for females from an awesome 93% if diagnosed at stage one to a terrifying less than 10% at stage 4.
The picture of bowel cancer patients you've been served is usually an older, pint-swigging bloke munching on mountains of red meat. But billing bowel cancer as a male-focused mischief can be a barrier to symptom awareness in female identifying folk and result in them not knowing when to visit the GP.
It's a hindrance to young people too! They aren't eligible for many cancer screenings to catch cancer early so it's extremely important that we're in tune with our bodies and are symptom aware. Giving people the confidence to own their health and see the GP armed with knowledge is hugely powerful.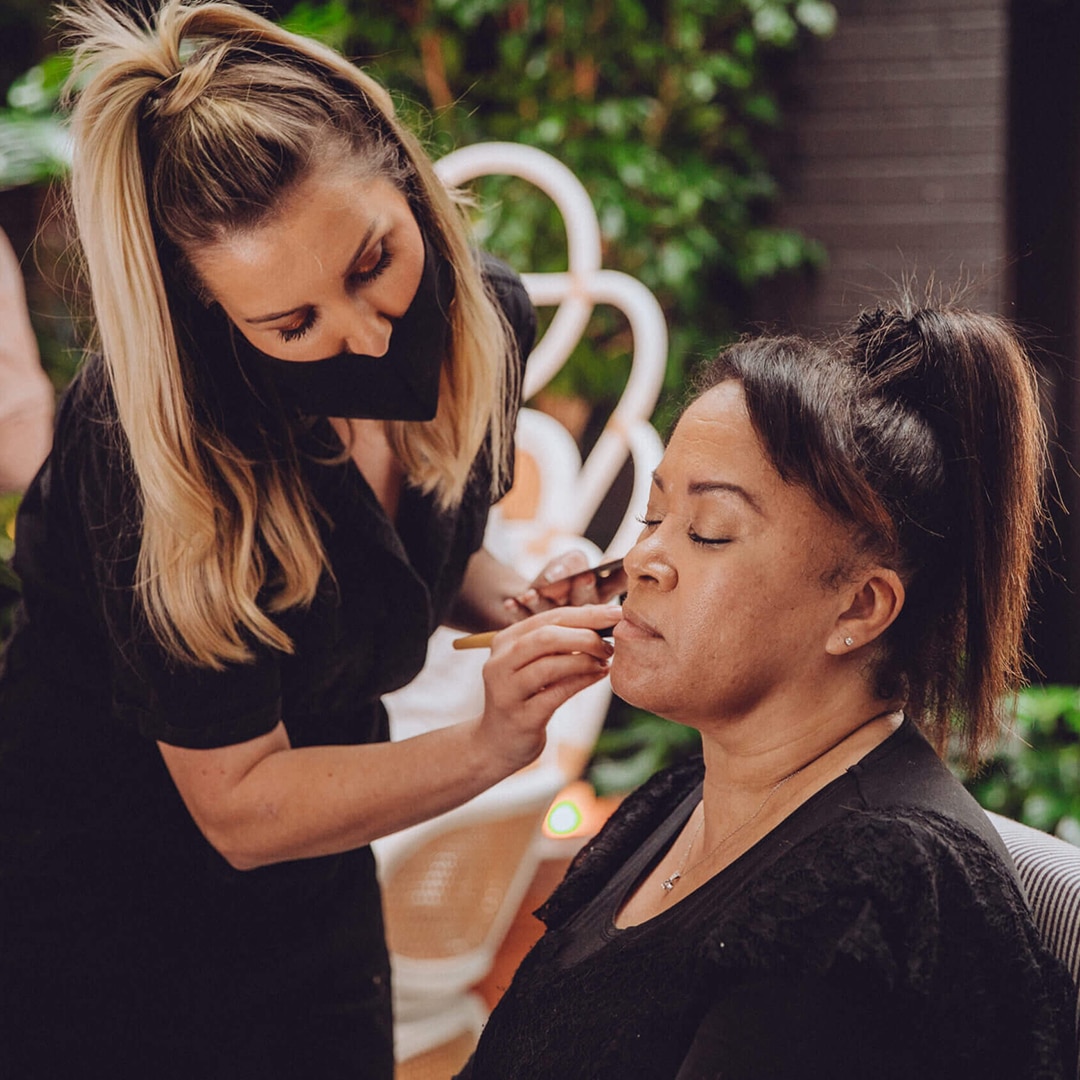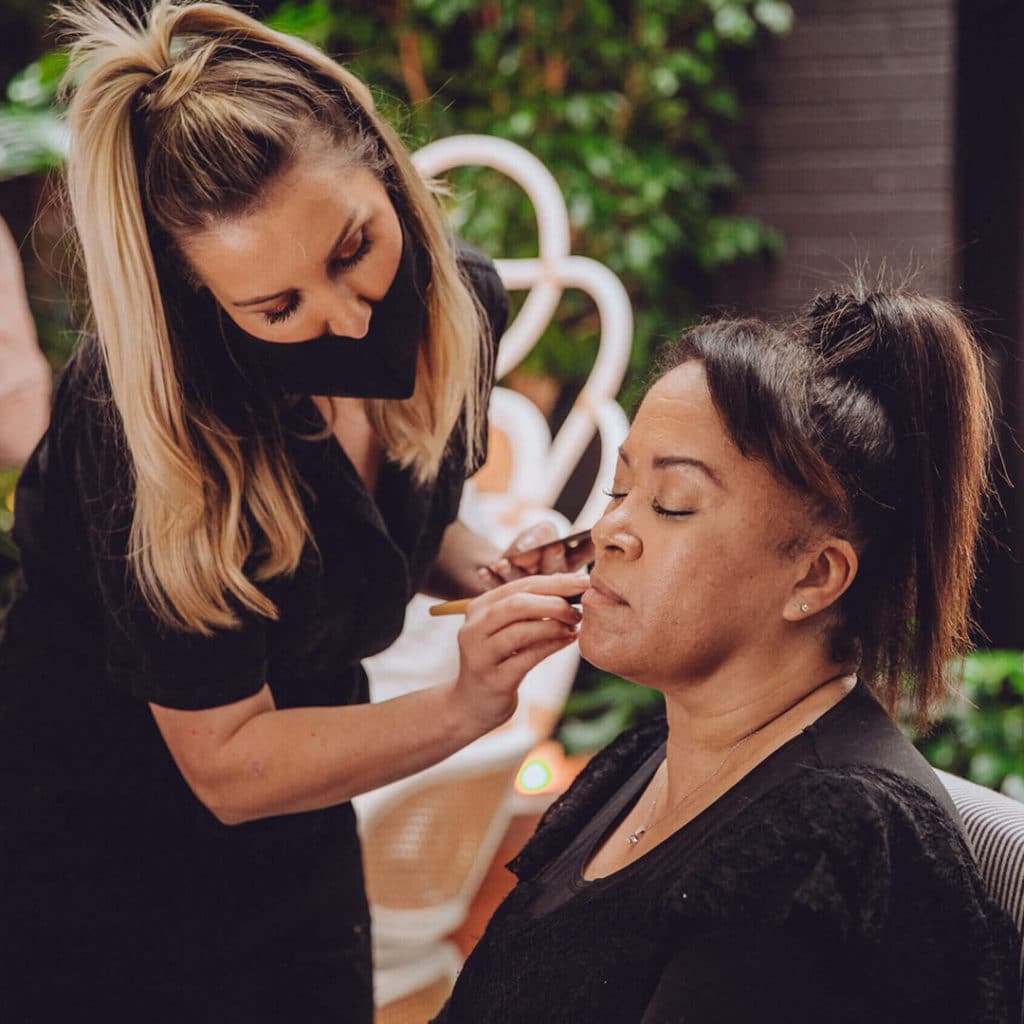 Lauren Mahon
Deborah James
Sophie Brown
Down-to-earth reiki queen
Stage 4 advanced bowel cancer
@heyy_sophieb
Nat Woodward
Devon's Dancing Queen
Stage 4 advanced bowel cancer.
@iAmNatWoodward
Debra Michaels
Fabulous + Feisty. Theatre Actress.
T3 N2 M0 bowel/ colorectal cancer.
@DebraMichaels30
Monique-Lianne Buckinham
Essex Gal. Dog Mumma. Sweetheart.
Stage 4 advanced bowel cancer.
@TheLifeOfMique
Nav Johal
Detective Legs Eleven
Stage 2 bowel/ rectal cancer.
@SilverAceTitan
Photography by Holly McGlynn + Conor Clarke.
Videography by Ben Lister
Behind The Scenes Photography by Kaye Ford.
Make-Up by Laurretta Power, Alyssia Grant + Lauren Hogsden
Hair by Paola Sofia Pinto + Hayley McKee
Styling by Alessia Farnesi + Myra Williams
Shoot Location provided by Mama Shelter London
Shoot Production by Perusi Kakaire + Emma-Louise McAuley
T-Shirts by GIRLvsCANCER