Our first campaign that focused, not on full pelt breast cancer prevention, but on those who had already been affected. Y'know, the ones who've had their mammaries ravaged and mauled due to some measly mutated cells that decided to show up uninvited.
Designed in collaboration with Dom & Ink (obvs) the 'Have Heart' Collection is made with breast cancer baes in mind. To represent the boobie that's been kiboshed. To adorn your areola with a lickle love heart. Be it left, right, or both. It's also a way for those who haven't faced down the cancerous cretin to show support for loved ones with shitty titty stitches.
Unlike our influencer-led campaigns, it felt only right to make this one ALL about our community. Shot by Alex Cameron, the collection is modelled by a small mob of fierce females who are all card carrying members of the breast cancer brigade.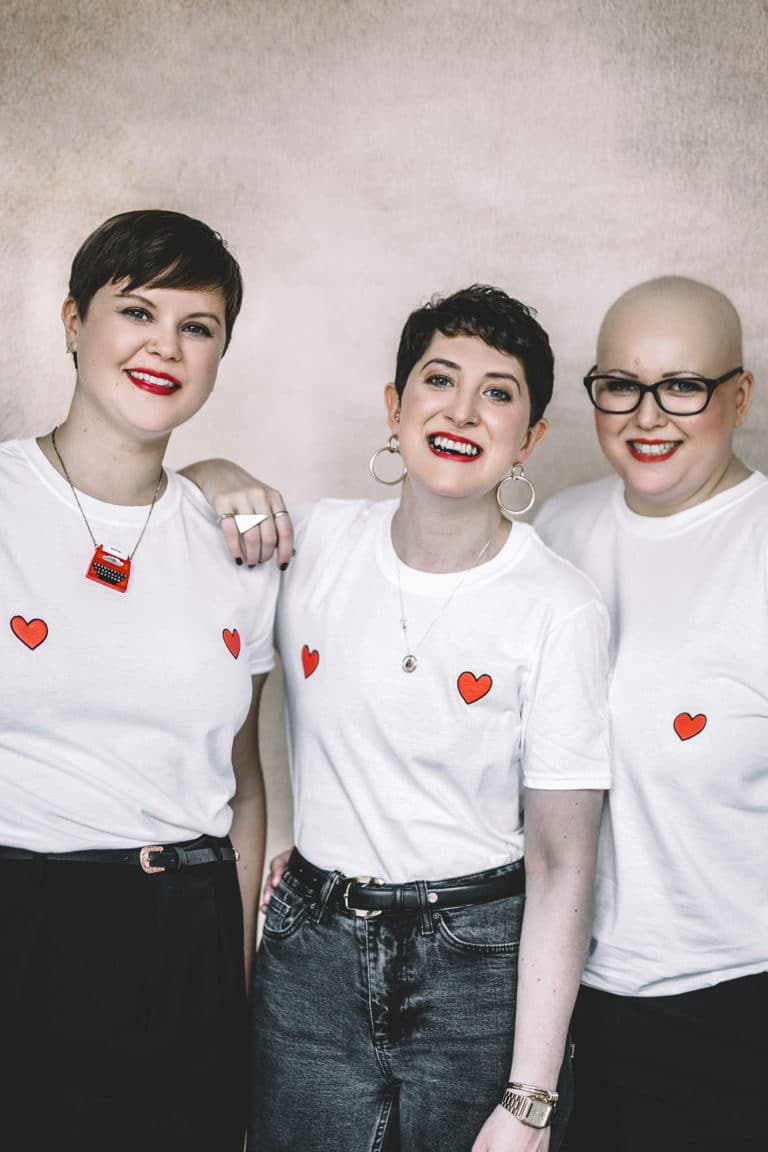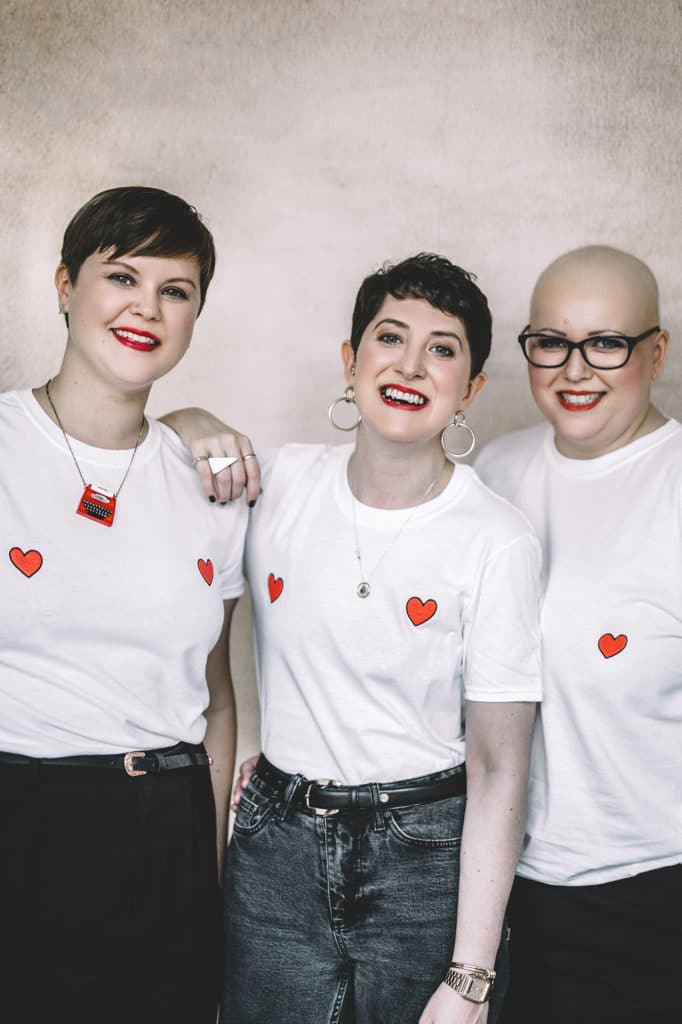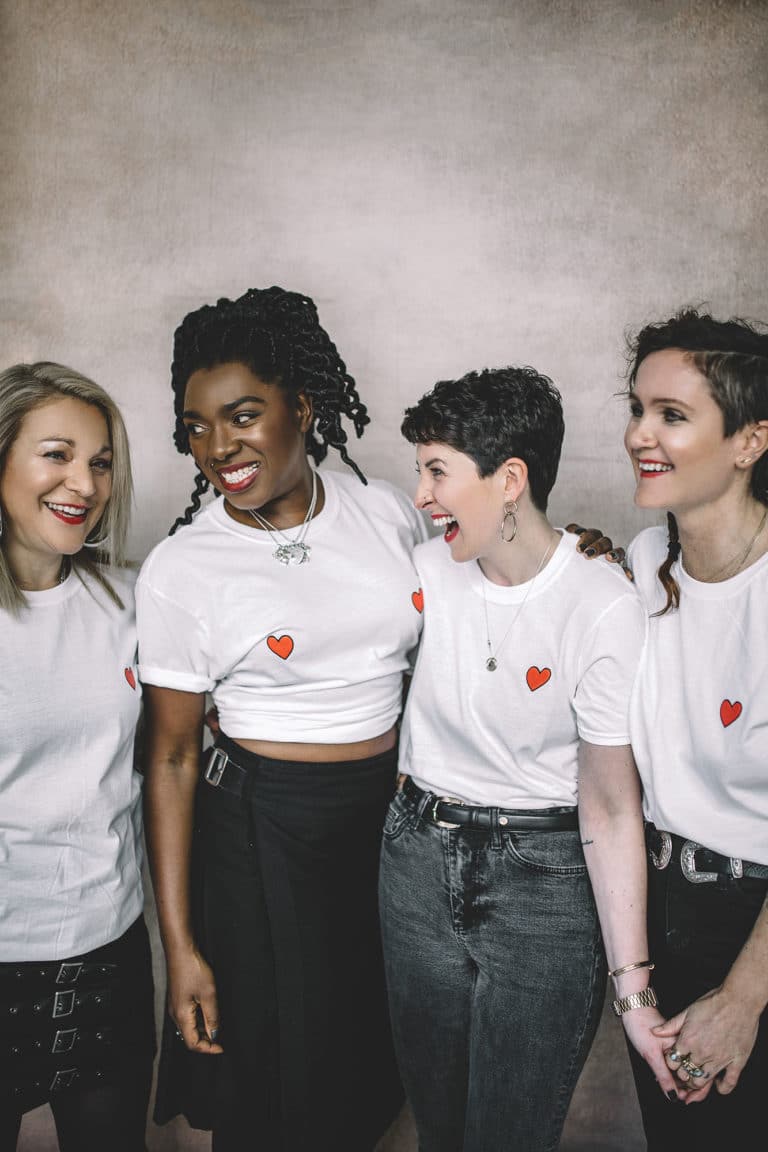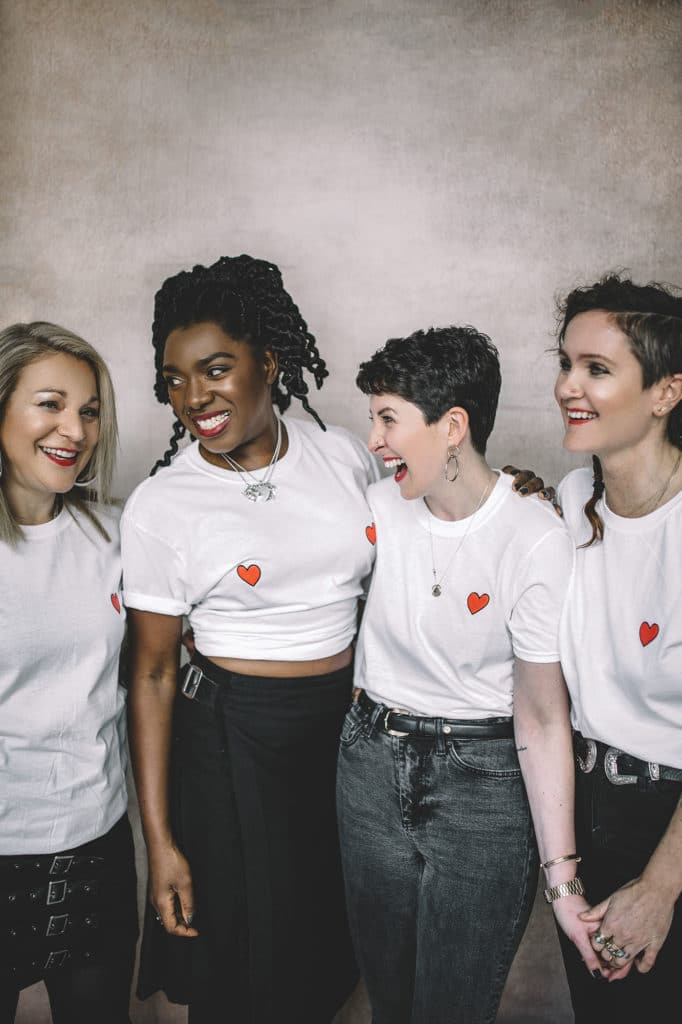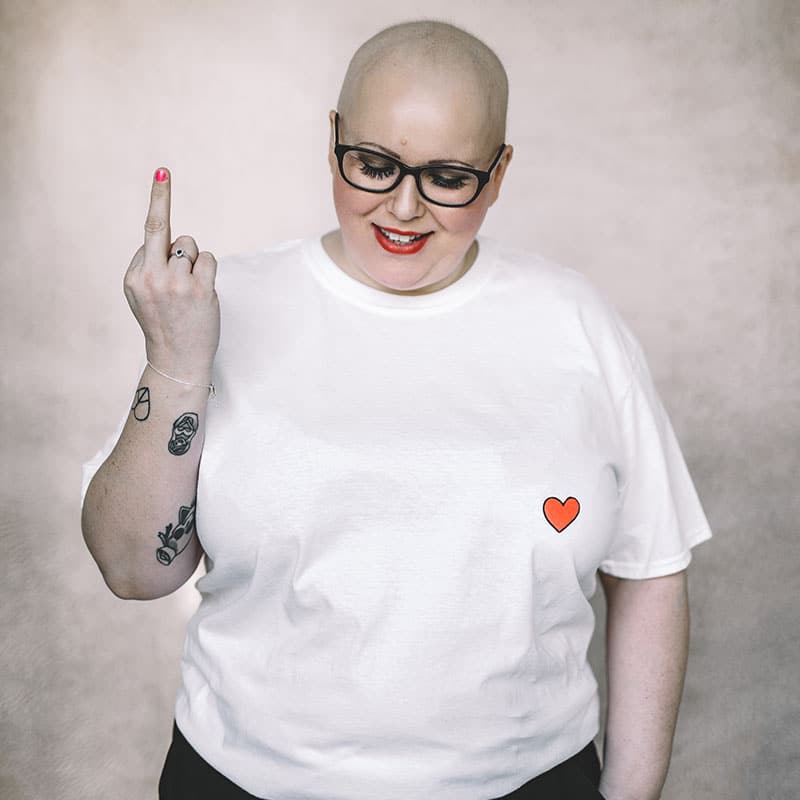 This was shot a couple of weeks after brain cancer battler Tessa Jowel took centre stage at the House of Lords to lay bare the requirements and concerns of cancer patients in this country. She referenced the sense of community that often develops following diagnosis. How we find each other. Support each other. Creating a 'Community of Love'.
She wasn't wrong.
From the second I began spouting off about my run in with this diabolical disease I was met with an army of bad-ass birds who too had, or were dealing with, a cancer diagnosis. In an instant I was no longer alone. Because of what we'd been through, we 'got' each other in a way nobody else really could. And it's these outstanding specimens of women that I attribute my defiant attitude to.
Together we are stronger. Never alone.
Lauren Mahon
Laura Bailey
Inflammatory Breast Cancer. Mother Of Three. Fulhamite.
@thatmumwithcancer
Alice-May Purkiss
Triple Negative Breast Cancer. CoppaFeel! Trustee. Author.
@alicemaypurkiss / AliceMayPurkiss.co.uk
Saskia Lichtenstern
Hormone Positive Breast Cancer. Spiritual Sasspot. Writer.
@saskia.lightstar / www.saskialightstar.com
Clover Lewis
Triple Negative Breast Cancer. Mastectomy Swimwear Siren.
@cloverlewisswimwear / cloverlewis.com
Laura Martin
Triple Negative Breast Cancer. Fashun + Free Spirit.
@martyrstylist / www.marty-stylist.com